I've decided to eat more raw instead of having PBJ sandwiches all the time.
Banana sprinkled with cinnamon in romaine leafs along with dates & red grapes.
Yes, the penis was intentional. =p
Mixed salad with tomatoes, cucumber, bell pepper and ABM-dressing.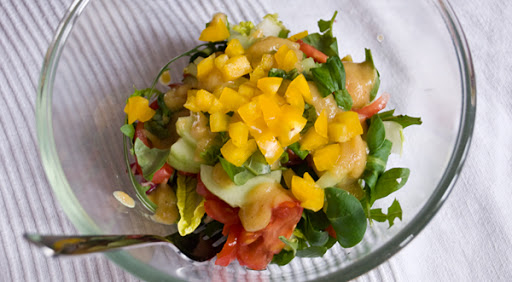 Breakfast this morning was half an orange and for lunch I made a salad which I couldn't even finish.
Mixed salad with yellow bell pepper, fennel, red cabbage, tomatoes, zucchini, broccoli, red grapes, ABM-dressing and raisins.
ABM-dressing
1 small apple, cored and diced
1/4 banana
1/4 cup mango
dash cinnamon
blend until creamy